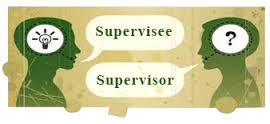 I am a Person Centered supervisor and have been offering supervision since 2008.


Currently, I supervise trainee counsellors, recent qualified counsellors and experienced counsellors, and also helping professionals (such as supervising a Secondary School Safeguarding Manager). I have also successfully supported supervisees through the BACP counsellor accreditation process.

My supervision practice is based on the belief of offering my supervisees the Core Conditions (Congruence, Unconditional Positive Regard and Empathy) and trusting in the development of their internal locus of evaluation / internal supervisor.

I see my roles as supervisor to:
1. deliver information, suggestions or strategies to my supervisee;
2. to offer support, understanding and acceptance of my supervisee;
3. responding to identified supervisee goals and needs, such as ethical issues, management issues and boundaries.