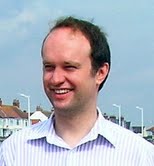 Counselling Experience
I have worked as a counsellor since 1998.

I have counselling experience working with children, adolescents and adults.

My counselling experience includes working for the following organisations:

Childwatch (Sexual Abuse Charity)

Employment Assistance Programmes (EAPs)

Gamcare (Gambling Addiction Charity)

Hull University Counselling Service

Lincoln University Counselling Service

Youth Counselling Unit, Hull
(funded by Hull City Council)
Youth Information Counselling Unit, Beverley
(funded by East Riding of Yorkshire Council)
Young People's Support Service (YPSS) Counselling, Hull (funded by Hull City Council)


Currently, I work as a counsellor, supervisor and trainer in private practice. I also offer counselling in a Hull secondary school.
Qualifications:



Counsellor Qualifications:

Advanced Certificate in Therapeutic Play -

PCCS Training, Manchester
Certificate in Working with Children and Young People - PCCS Training, Manchester



Diploma in Co

unselling: Using the Person Centred Approach - The Sherwood Institute, Nottingham
Supervisor Qualifications:
Trainer Qualifications:
Certificate in Group Facilitation -

PCCS Training, Manchester
Professional Organisations Membership:
I am a member of:
1. (APCCA) Association for Person Centred Creative Arts: Associate Member
APCCA website: www.apcca.org.uk
2. (BACP) British Association for Counselling and Psychotherapy: Registered Member and Senior Accredited Member
3. (BACP CYPF) British Association for Counselling and Psychotherapy Children, Young People and Families Division: Individual Member
BACP website: www.bacp.co.uk
BACP Membership: My membership number is: 539080 / BACP Register: My certificate number is: 017239